---
Visitor Info
IP: 34.204.176.125
Browser: Unknown
Browser Version:
Operating System: Unknown
---
Onsdag, 3. juni 2020 05:33
Tøsen ( Otis Boanergos Honeymoon) var på udstilling den 20. september 2014 i Hillerød.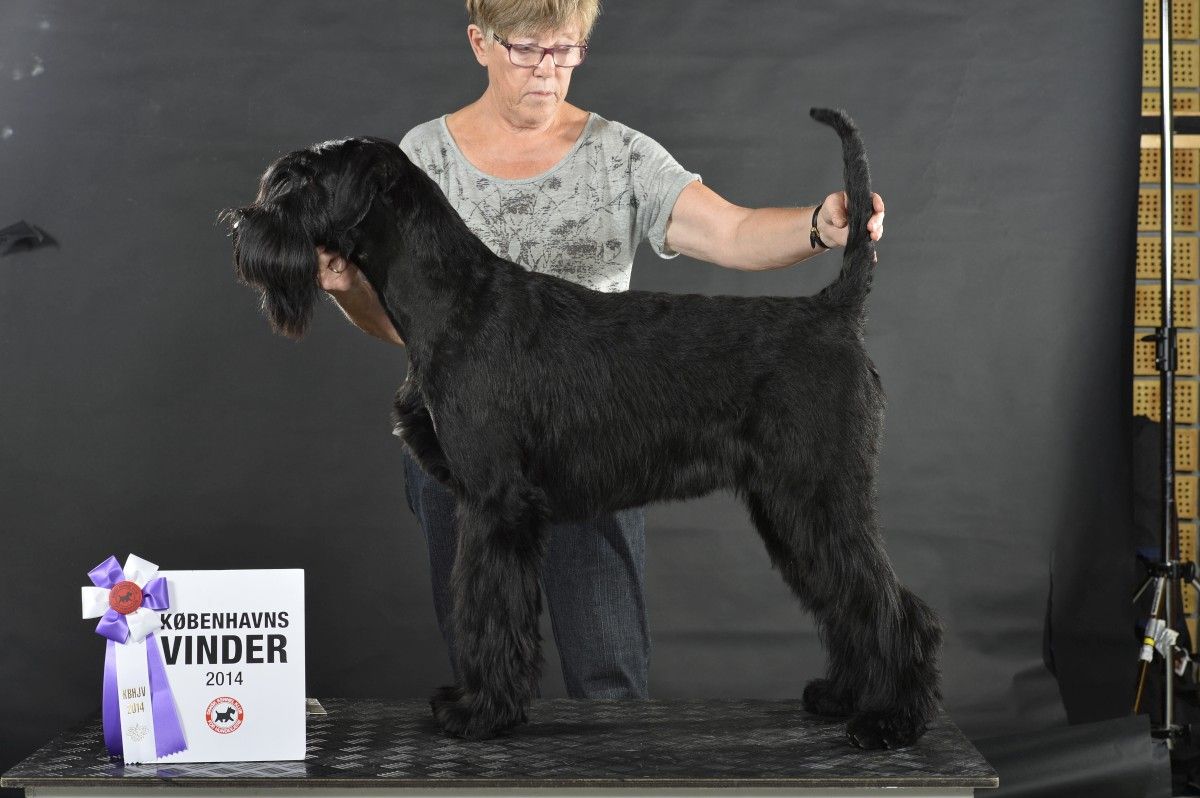 Detaljer
Vi har fået riesenschnauzerhvalpe den 20. april 2014 med forældrene
Maren Brems' Liza Minelli
og
Black Emac Mighty Storm.
Der er 6 hanner og 1 tæve.

Liza har sin egen side her.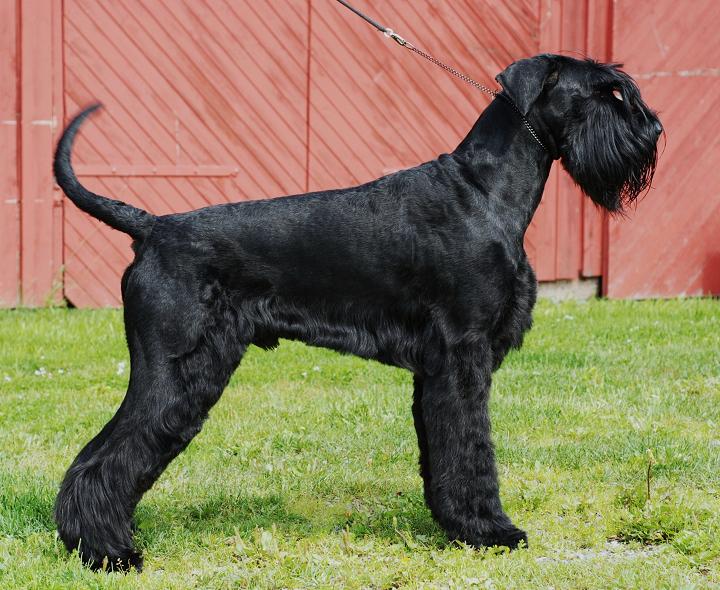 Oplysninger om Storm kan findes her.
---
Billeder fra 15 maj 2014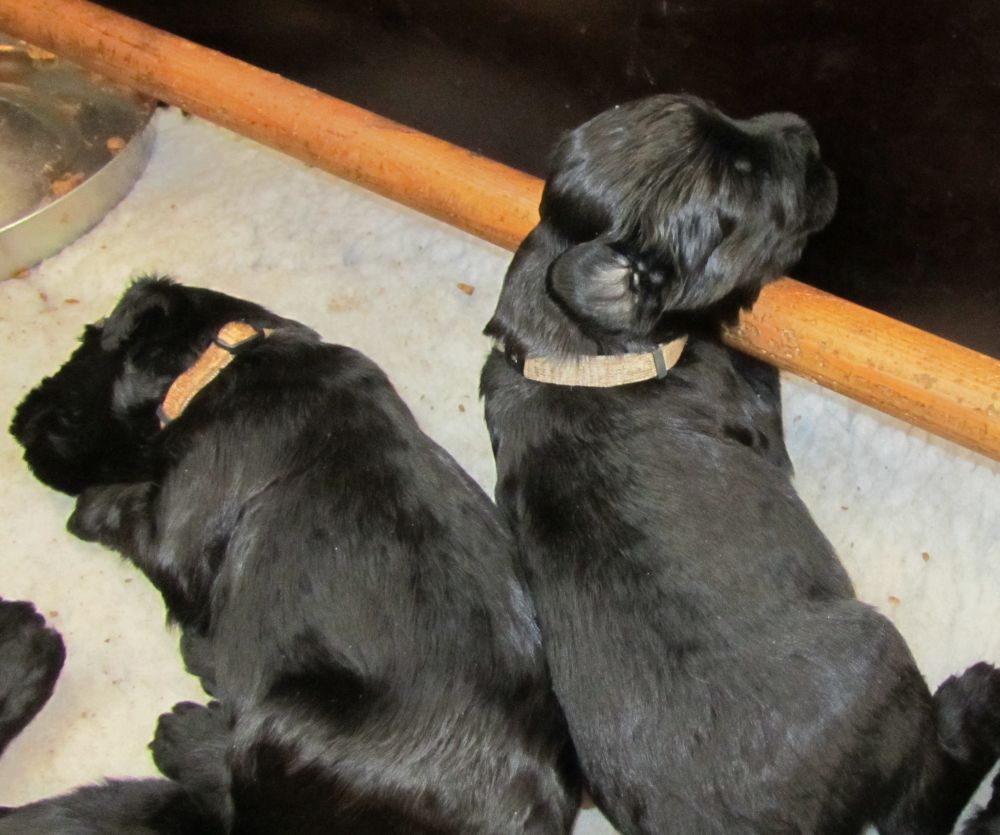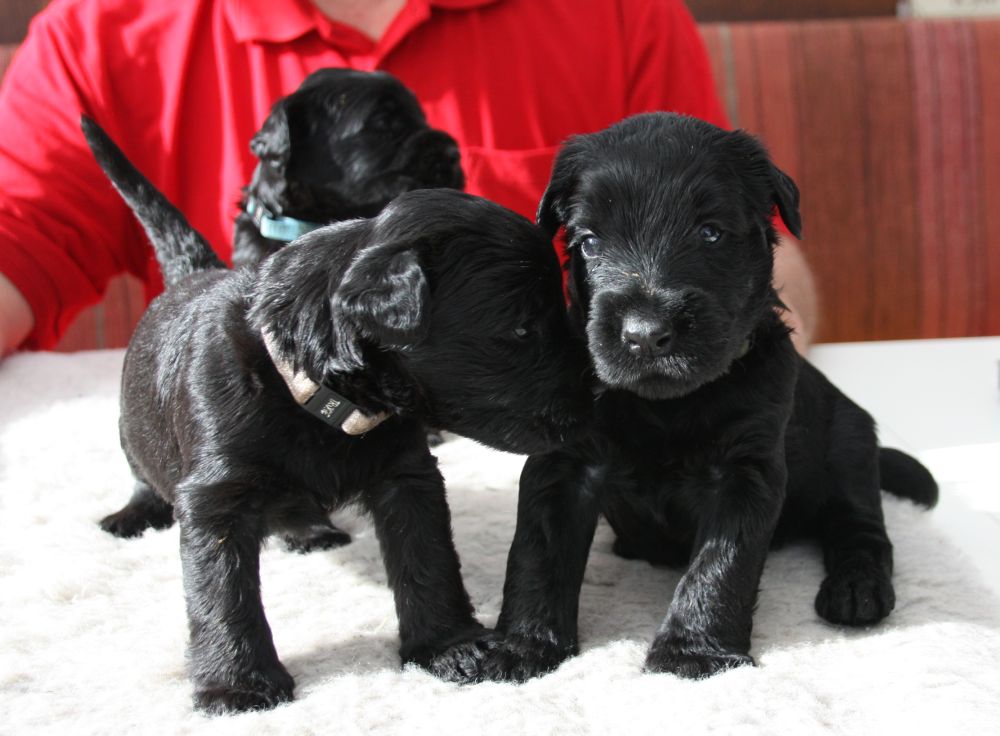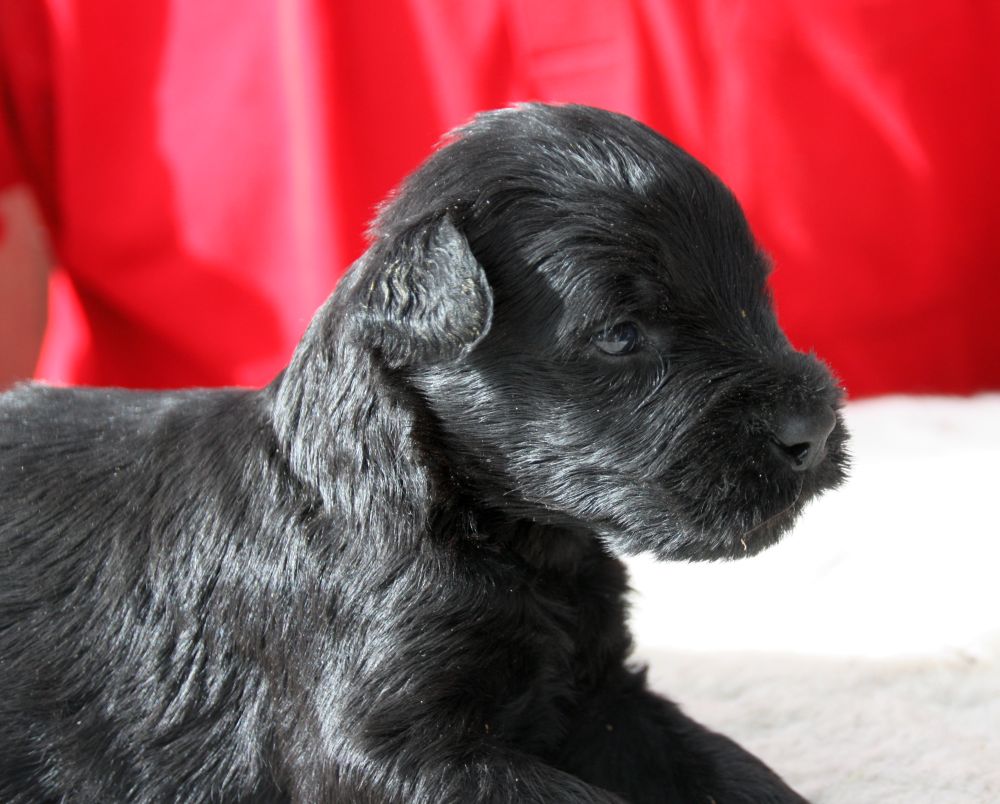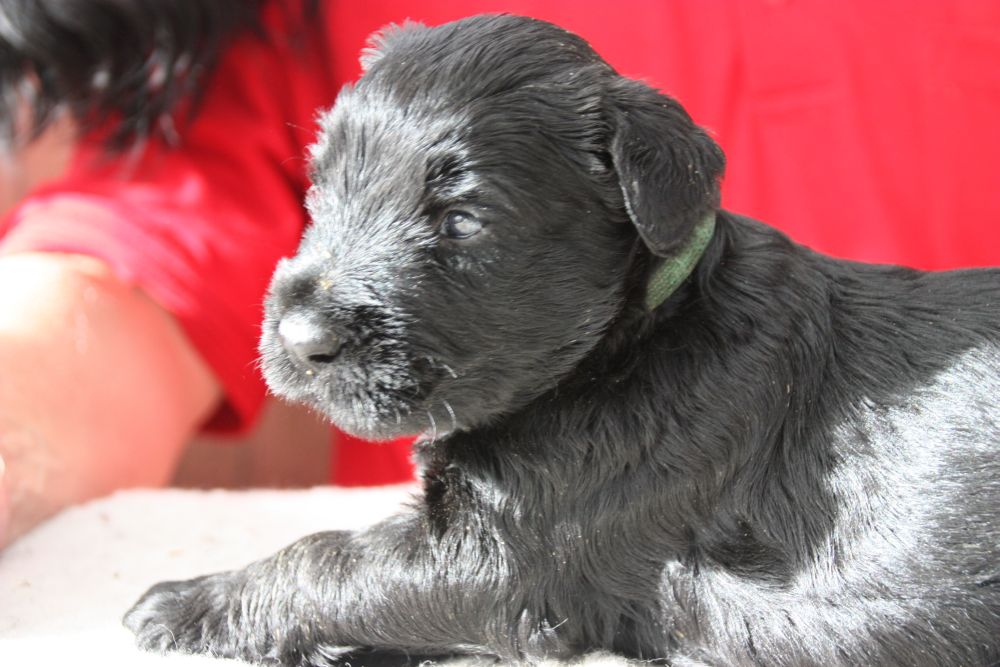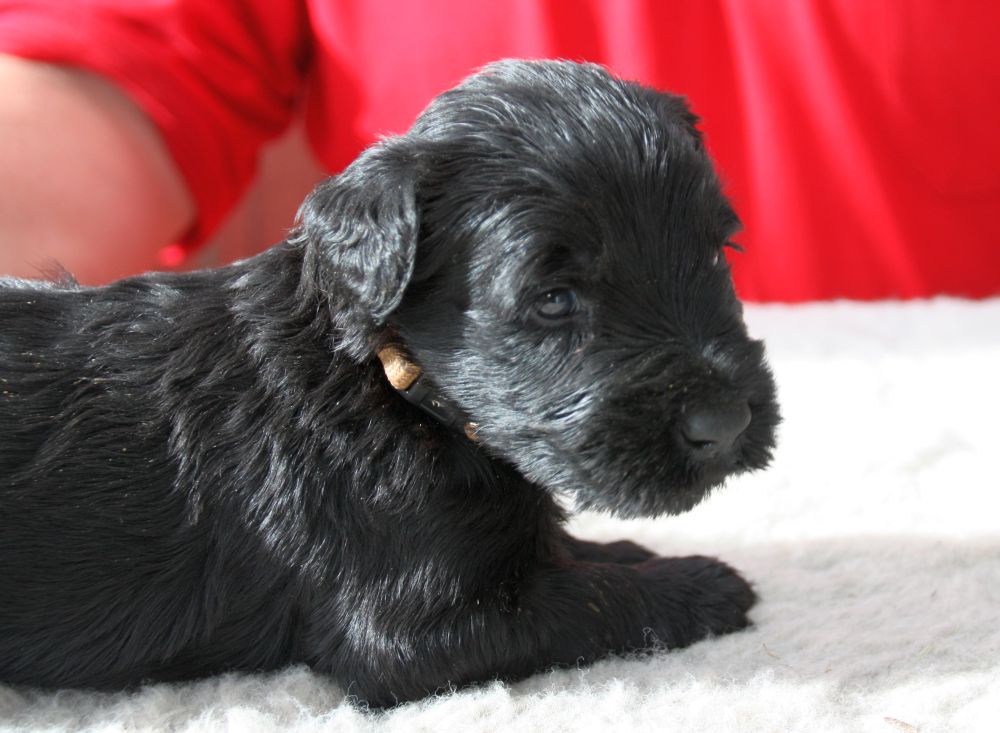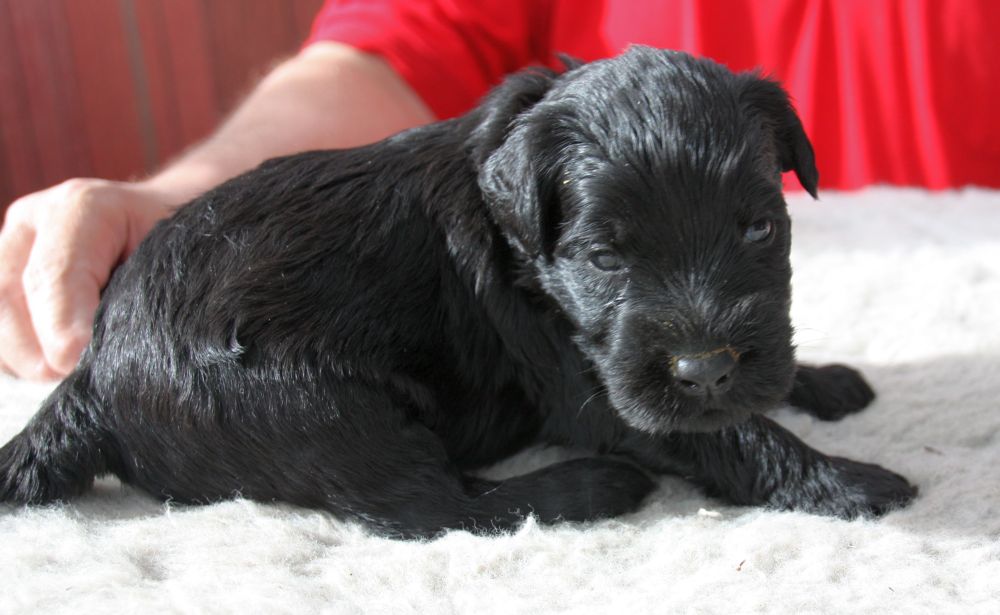 ---
Detaljer
Vi har fået HD fotograferet Coco og to af vores hvalpe fra 2012.  Alle tre riesenschnauzere har HD status A.
Det er
Black Emac Ugly Betty (Coco)
Maren Brems' Quintus (Asmus)
Maren Brems' Qaqortoq (Rato)
Detaljer
På vores ferietur til Sverige juli 2013 mistede vi desværre Queeny (Black Emac' Queen of Denmark). Hun fik en mavedrejning, og stod ikke til at redde.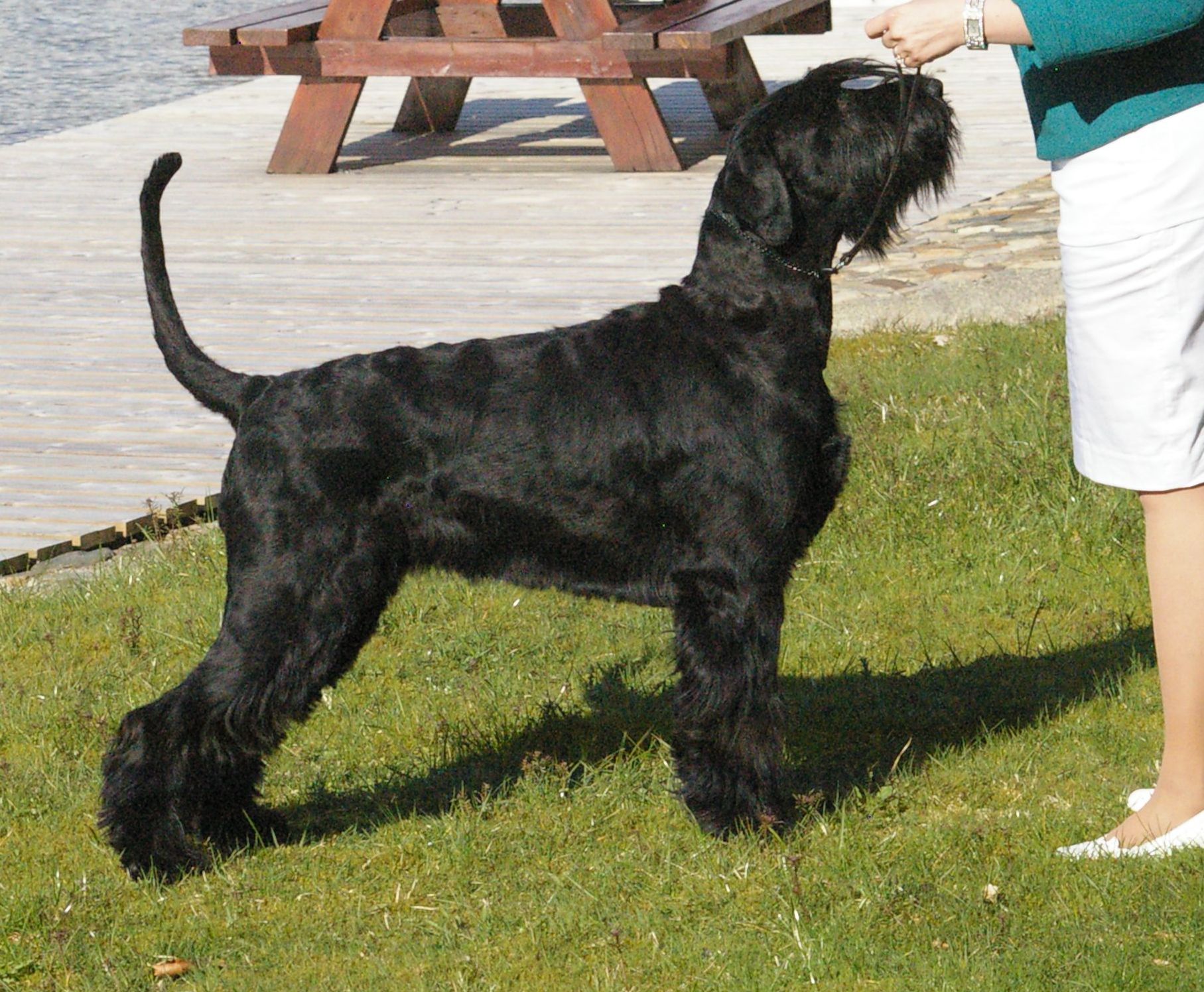 Bergen 14. april 2012, Norsk Champion, og dermed også dansk champion.
Detaljer
Ved udstillingen i Svendborg den 19. maj 2013 fik Maren Brems' Glamour sit 3. cert., og blev dermed Dansk Champion.
Black Emac Mighty Storm blev BIR, og Maren Brems' Glamour blev BIM.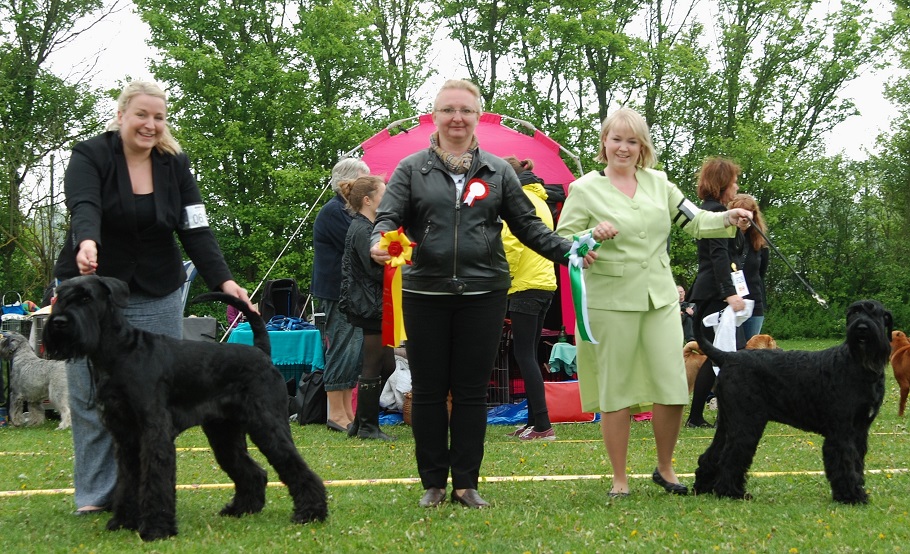 Glamour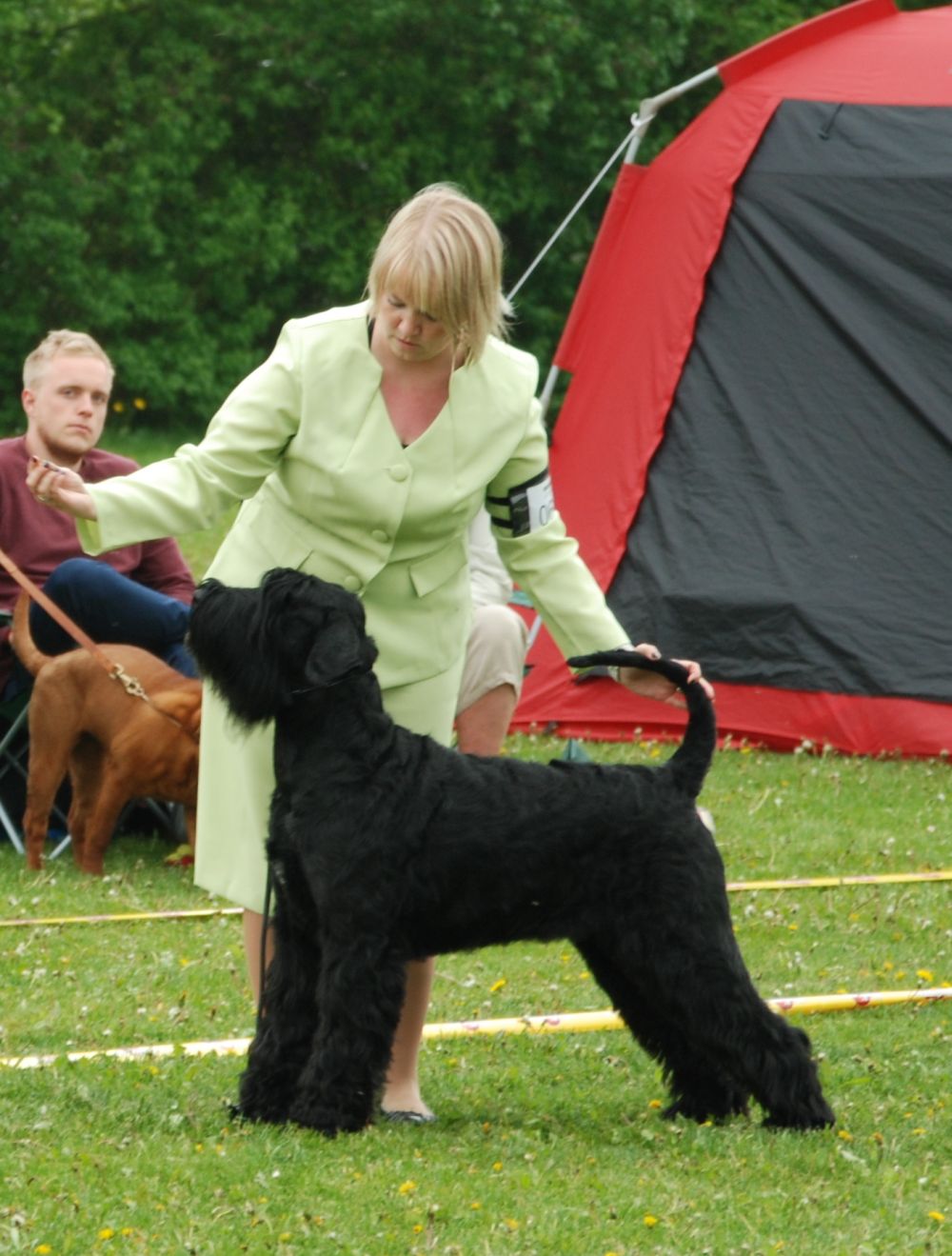 Detaljer
Side 11 ud af 25
Warning: Illegal string offset 'active' in /customers/b/7/b/maren-brems.dk/httpd.www/templates/joomlage0056-designcanvas/html/pagination.php on line 95 Warning: Illegal string offset 'active' in /customers/b/7/b/maren-brems.dk/httpd.www/templates/joomlage0056-designcanvas/html/pagination.php on line 101 Warning: Illegal string offset 'active' in /customers/b/7/b/maren-brems.dk/httpd.www/templates/joomlage0056-designcanvas/html/pagination.php on line 95 Warning: Illegal string offset 'active' in /customers/b/7/b/maren-brems.dk/httpd.www/templates/joomlage0056-designcanvas/html/pagination.php on line 101 Warning: Illegal string offset 'active' in /customers/b/7/b/maren-brems.dk/httpd.www/templates/joomlage0056-designcanvas/html/pagination.php on line 95 Warning: Illegal string offset 'active' in /customers/b/7/b/maren-brems.dk/httpd.www/templates/joomlage0056-designcanvas/html/pagination.php on line 101 Warning: Illegal string offset 'active' in /customers/b/7/b/maren-brems.dk/httpd.www/templates/joomlage0056-designcanvas/html/pagination.php on line 95 Warning: Illegal string offset 'active' in /customers/b/7/b/maren-brems.dk/httpd.www/templates/joomlage0056-designcanvas/html/pagination.php on line 101 Warning: Illegal string offset 'active' in /customers/b/7/b/maren-brems.dk/httpd.www/templates/joomlage0056-designcanvas/html/pagination.php on line 95 Warning: Illegal string offset 'active' in /customers/b/7/b/maren-brems.dk/httpd.www/templates/joomlage0056-designcanvas/html/pagination.php on line 101 Warning: Illegal string offset 'active' in /customers/b/7/b/maren-brems.dk/httpd.www/templates/joomlage0056-designcanvas/html/pagination.php on line 95 Warning: Illegal string offset 'active' in /customers/b/7/b/maren-brems.dk/httpd.www/templates/joomlage0056-designcanvas/html/pagination.php on line 101 Warning: Illegal string offset 'active' in /customers/b/7/b/maren-brems.dk/httpd.www/templates/joomlage0056-designcanvas/html/pagination.php on line 95 Warning: Illegal string offset 'active' in /customers/b/7/b/maren-brems.dk/httpd.www/templates/joomlage0056-designcanvas/html/pagination.php on line 101 Warning: Illegal string offset 'active' in /customers/b/7/b/maren-brems.dk/httpd.www/templates/joomlage0056-designcanvas/html/pagination.php on line 95 Warning: Illegal string offset 'active' in /customers/b/7/b/maren-brems.dk/httpd.www/templates/joomlage0056-designcanvas/html/pagination.php on line 101 Warning: Illegal string offset 'active' in /customers/b/7/b/maren-brems.dk/httpd.www/templates/joomlage0056-designcanvas/html/pagination.php on line 95 Warning: Illegal string offset 'active' in /customers/b/7/b/maren-brems.dk/httpd.www/templates/joomlage0056-designcanvas/html/pagination.php on line 101 Warning: Illegal string offset 'active' in /customers/b/7/b/maren-brems.dk/httpd.www/templates/joomlage0056-designcanvas/html/pagination.php on line 95 Warning: Illegal string offset 'active' in /customers/b/7/b/maren-brems.dk/httpd.www/templates/joomlage0056-designcanvas/html/pagination.php on line 101