---
Visitor Info
IP: 34.204.200.74
Browser: Unknown
Browser Version:
Operating System: Unknown
---
Torsdag, 23. Januar 2020 03:05
Yoyo og Tøsen igen på tur.
Tøsen blev BIR, og Yoyo fik Excellent ved DKK udstillingen den 12. februar 2017 i Fredericia.
Detaljer
Ved årets første DSPK udstilling den 29. januar 2017 i Køge, var Otis Boarnergos Honeymoon (Tøsen) og Black Emac Yoko Ono (Yoyo) med.
Yoyo blev juniorvinder med juniorcert, og derfor junior champion. Og derefter 3. bedste tæve med cert og BIS.3 junior
Tøsen blev BIR og BIS.2.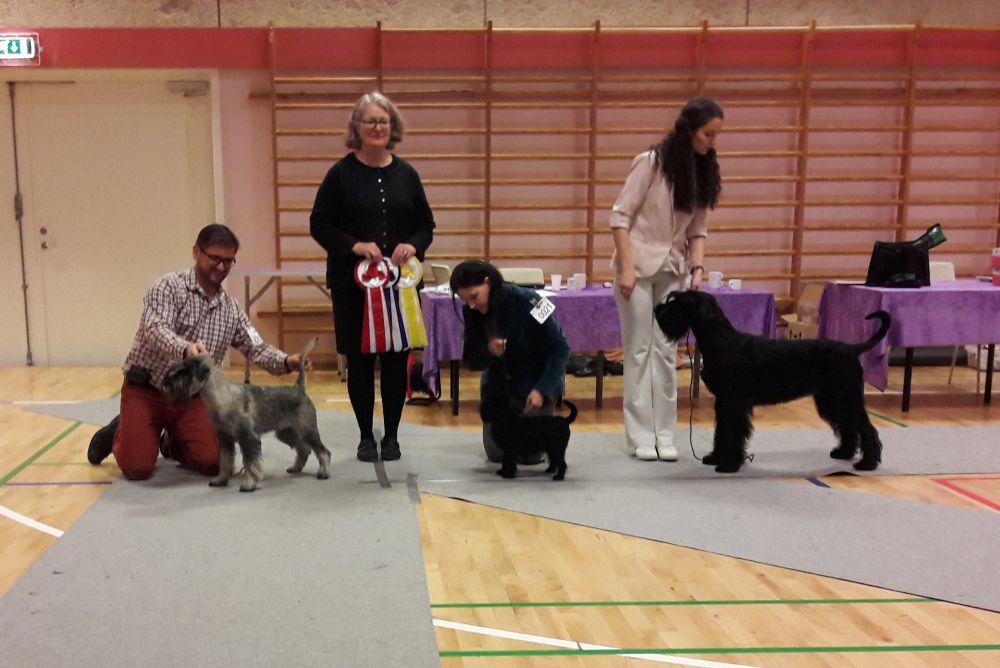 Yoyo junior BIS-3. Det er Marlene, der viser hende.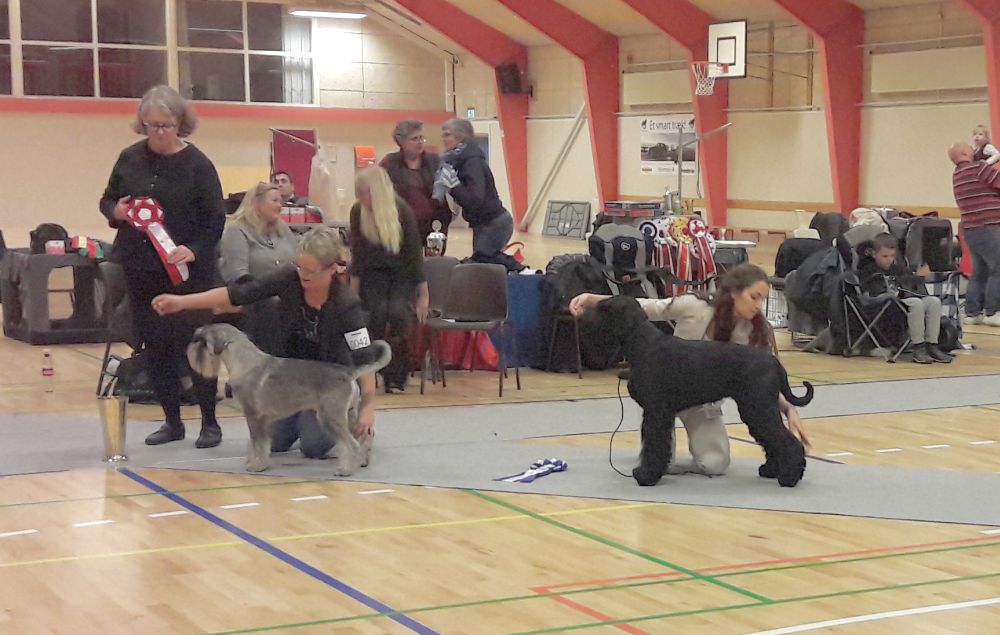 Tøsen BIS-2.
Detaljer
Maren Brems P. S. Krøyer og Black Emac Yoko Ono (Yoyo) blev udstillet i Herning den 5. og 6. november 2016.
Yoyo fik Excellent begge dage.
Krøyer blev dansk juniorvinder lørdag, og nordisk juniorvinder søndag.
Begge blev vist af Maja.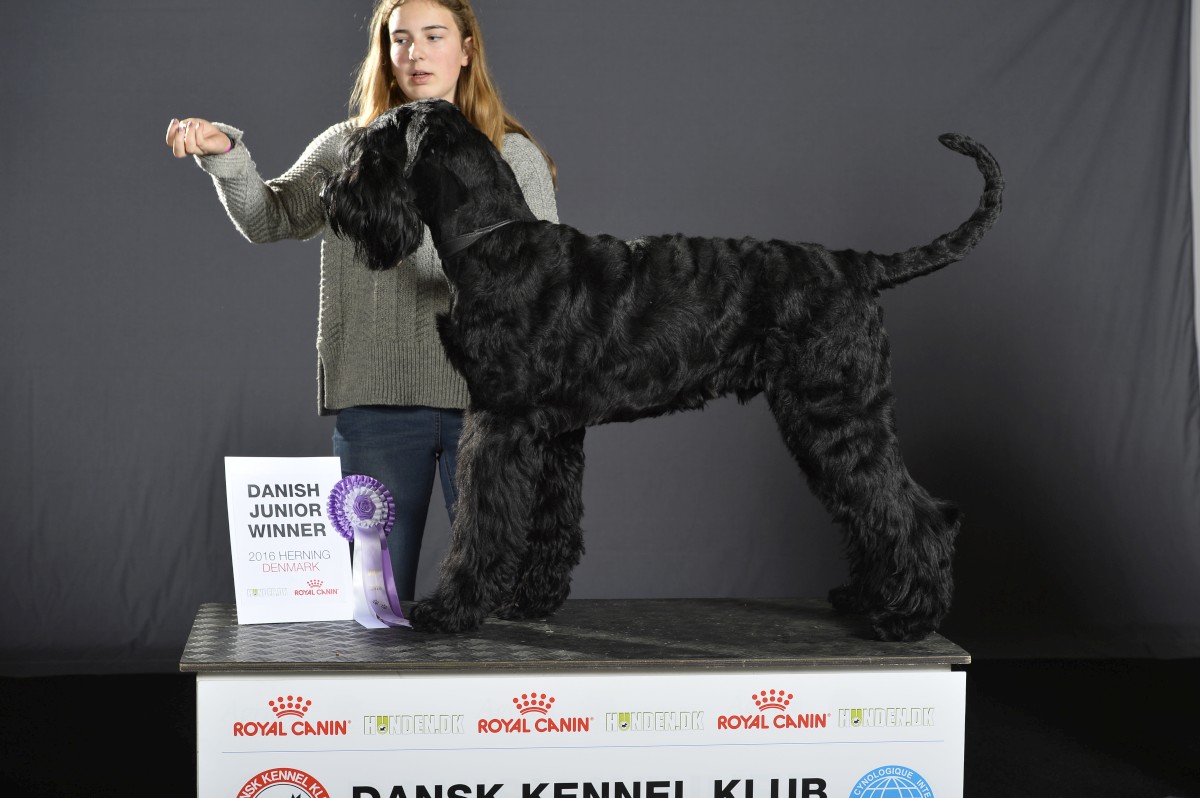 Detaljer
Vores to riesenschnauzere Black Emac Yoko Ono (Yoyo) og Maren Brems' P.S.Krøyer fik fine resultater ved udstillingen i Andst den 9. oktober 2016.
Yoyo er junior, og fik Exc.JK Plac.1 CK 1.BTK CERT BIK BIM.
Krøyer er hvalp, blev BIR-hvalp og BIS-hvalp.
Hundene blev vist af Maja, der havde sin debut som handler.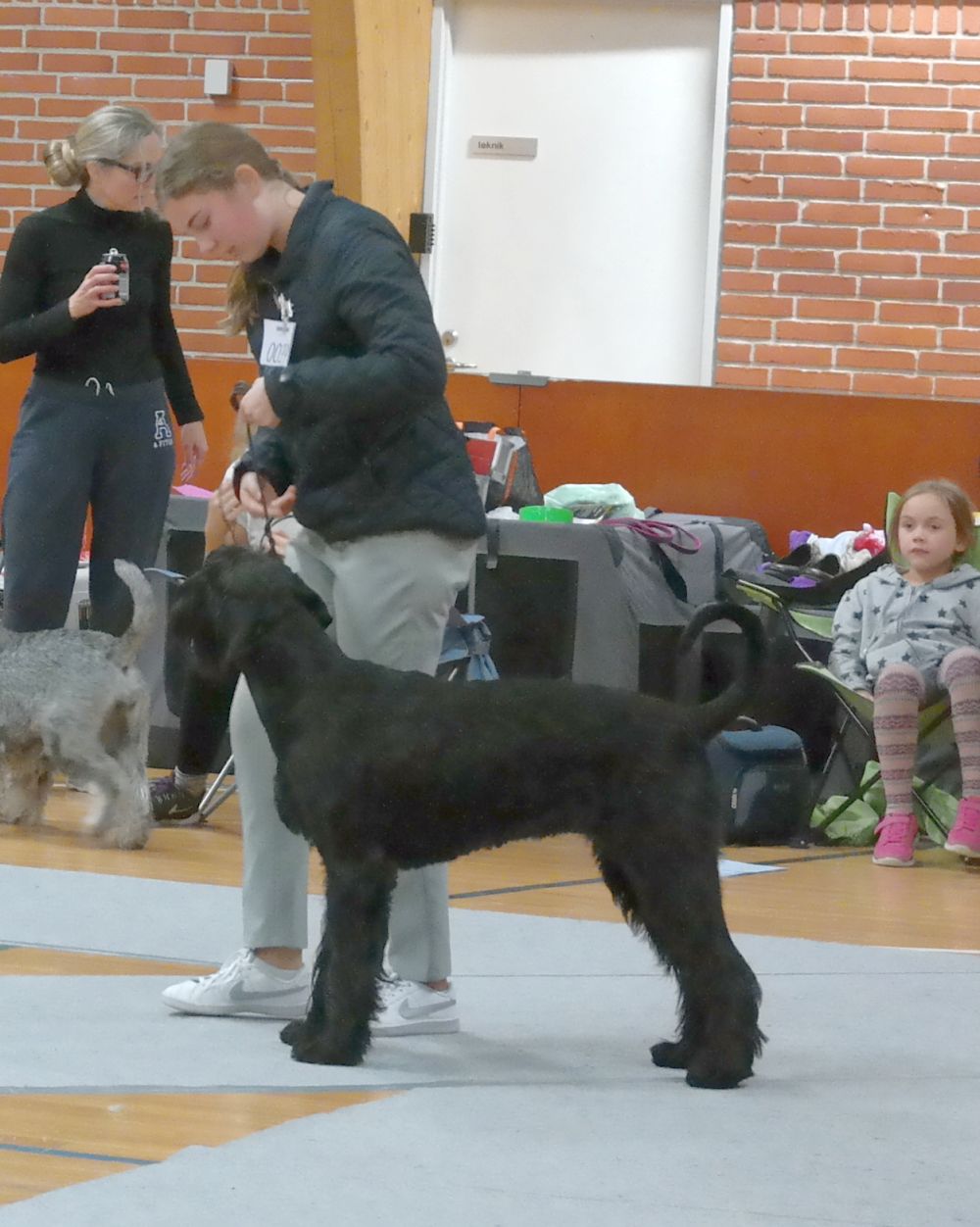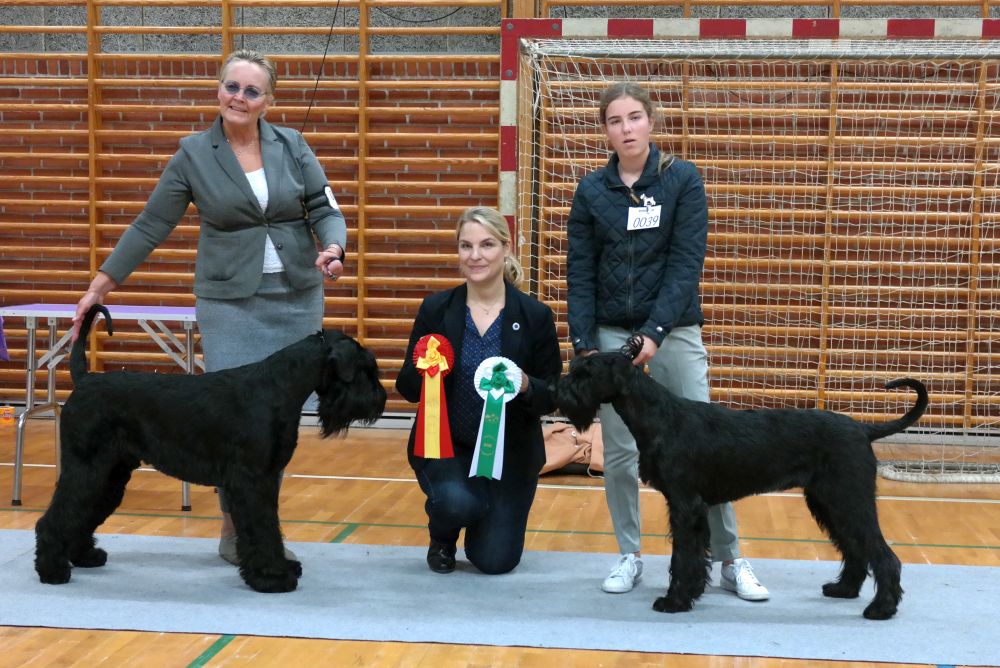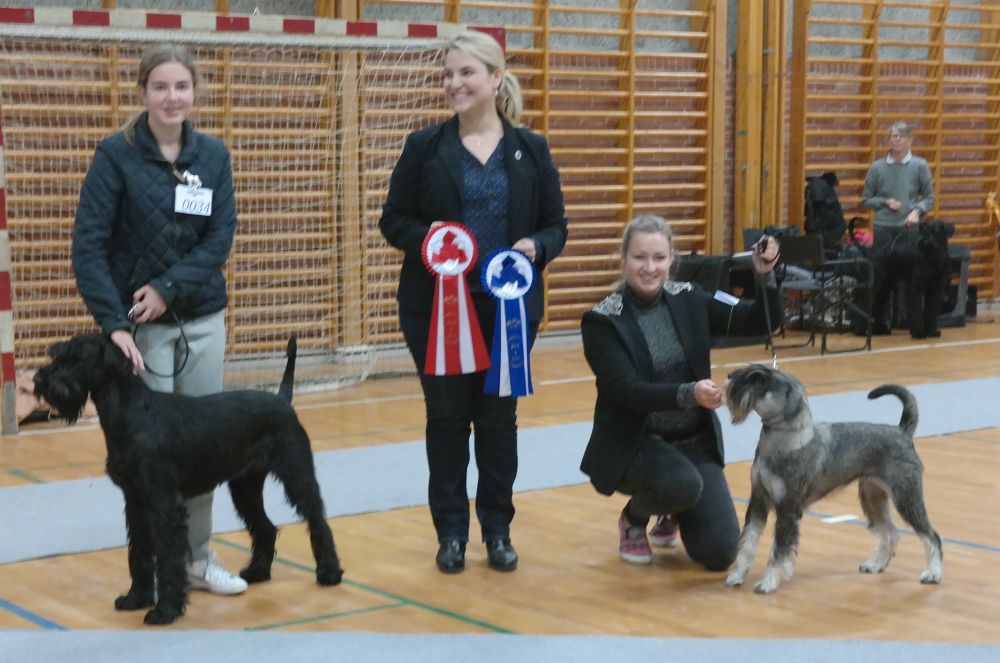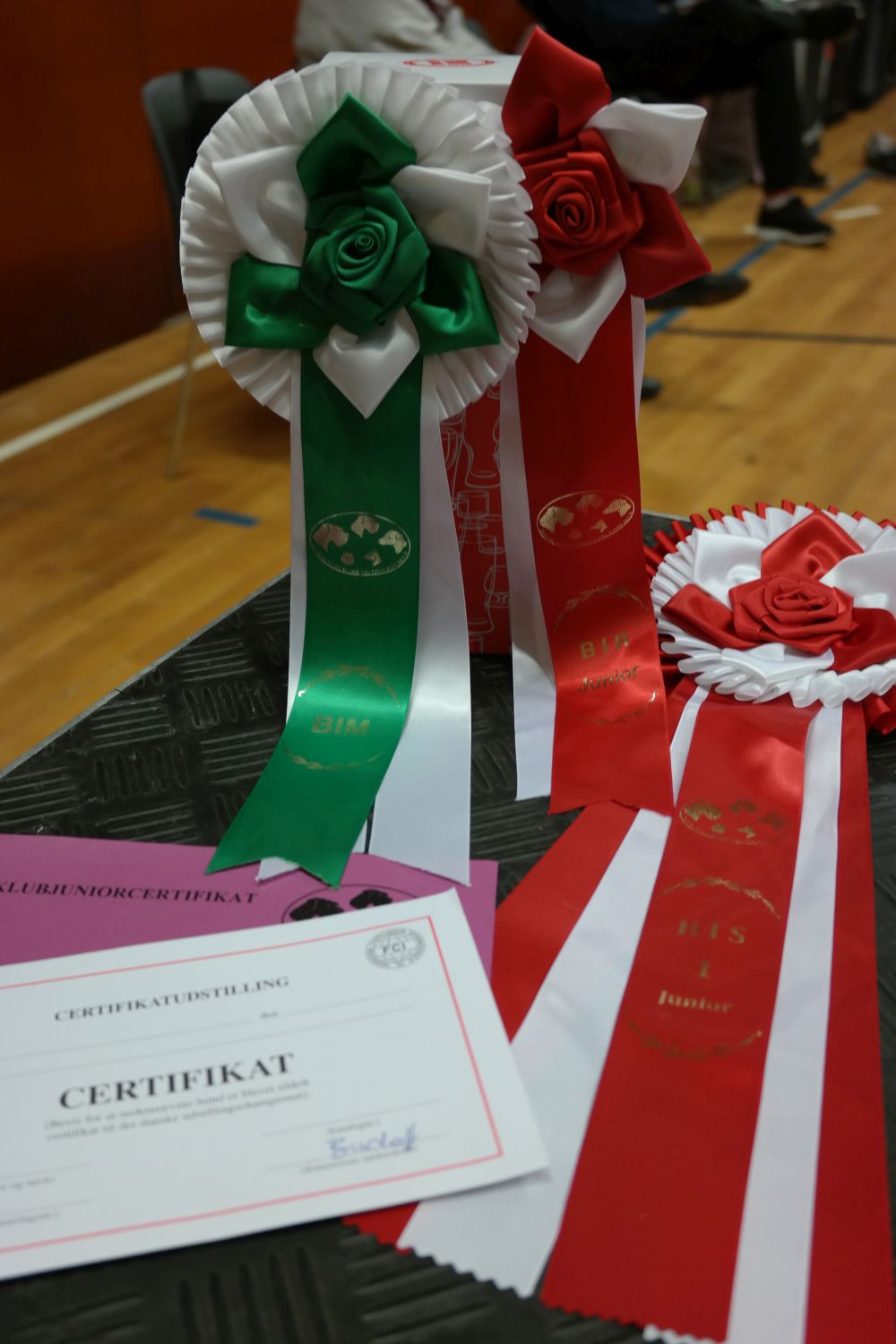 Yoyo's præmier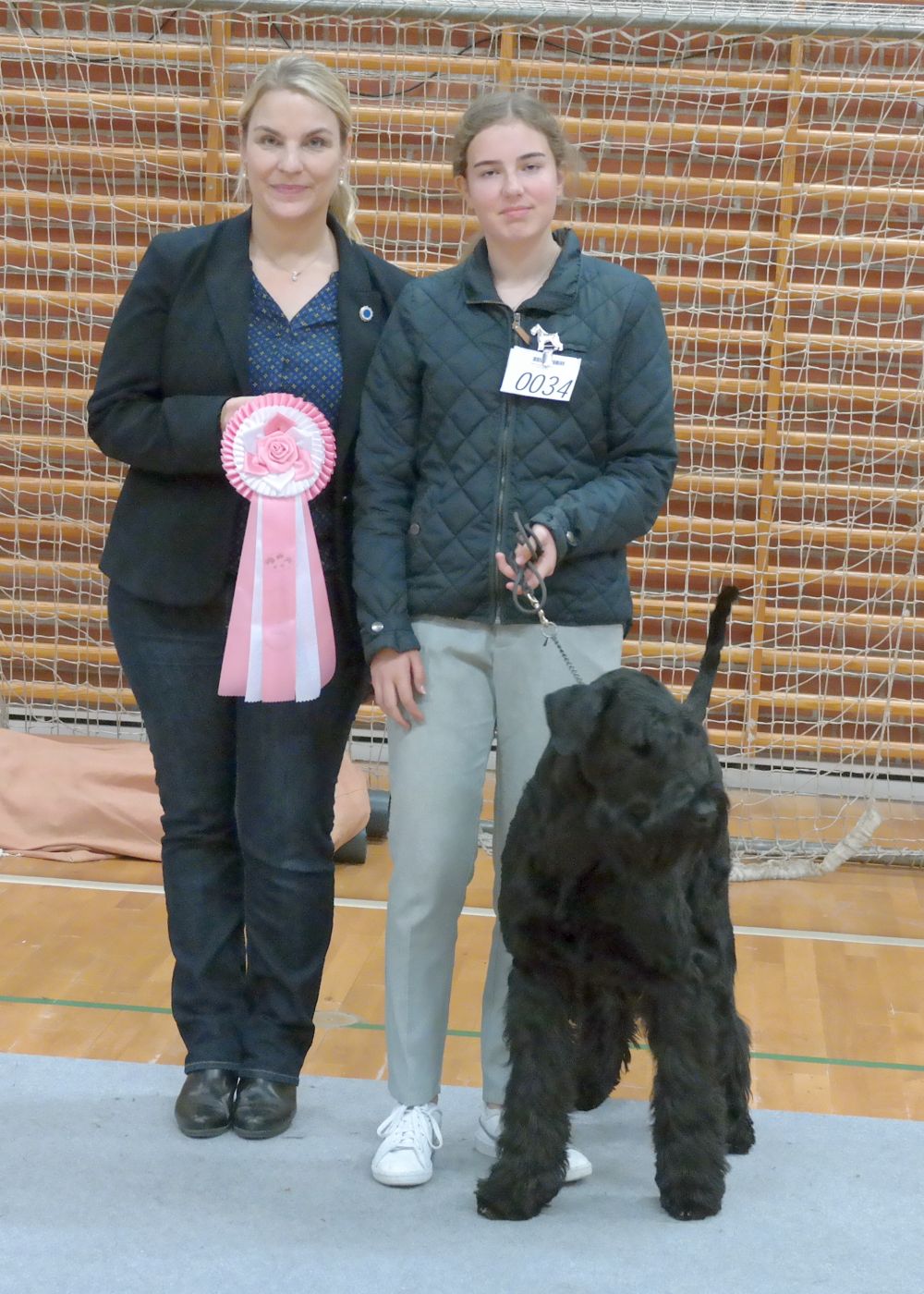 Krøyer vises af Maja, dommer er Birgit Bischoff
Detaljer
Vores riesentæve Black Emac Yoko Ono (Yoyo)  og vores riesenhan Maren Brems' The Eye of the Storm var på udstilling i Stavanger i septemer 2016.
Storm og Yoyo blev udstillet på NKK ustillingen den 10/9, og Storm fik excellent, mens Yoyo fik cert og blev BIM, til trods for at hun stadig var junior.
Den 11/9 holdt NSBK udstilling , og Yoyo blev 2. bedste tæve med cert. Hun blev også BIS3-junior.
Begge dage blev Yoyo handlet af Liza, mange tak for hjælpen.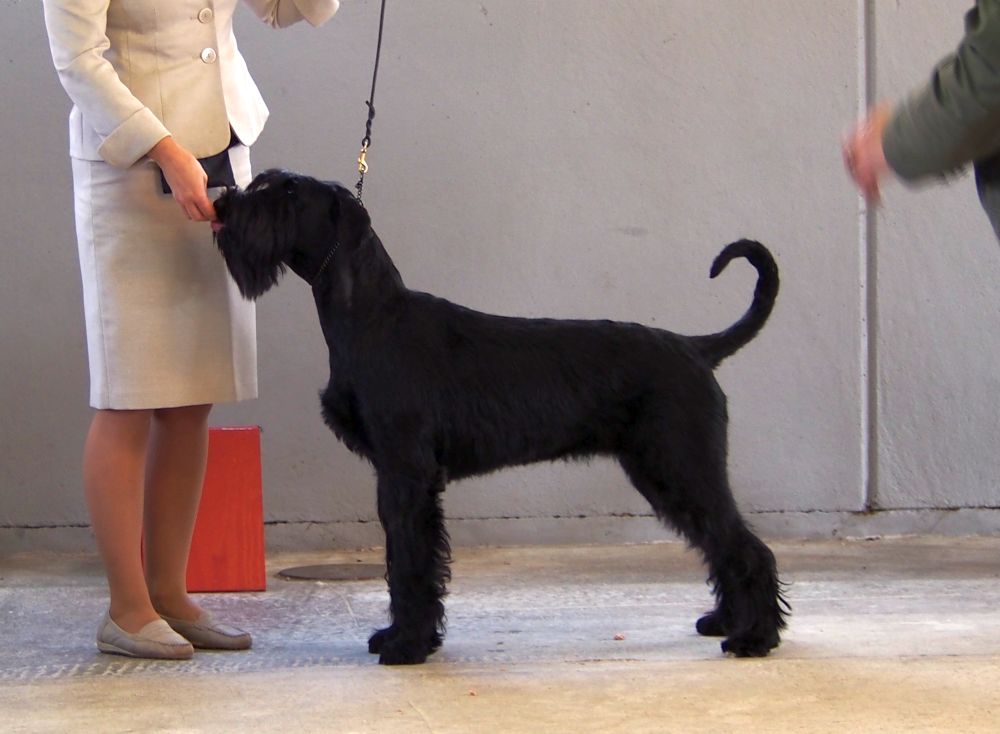 Detaljer
Side 6 ud af 25
Warning: Illegal string offset 'active' in /customers/b/7/b/maren-brems.dk/httpd.www/templates/joomlage0056-designcanvas/html/pagination.php on line 95 Warning: Illegal string offset 'active' in /customers/b/7/b/maren-brems.dk/httpd.www/templates/joomlage0056-designcanvas/html/pagination.php on line 101 Warning: Illegal string offset 'active' in /customers/b/7/b/maren-brems.dk/httpd.www/templates/joomlage0056-designcanvas/html/pagination.php on line 95 Warning: Illegal string offset 'active' in /customers/b/7/b/maren-brems.dk/httpd.www/templates/joomlage0056-designcanvas/html/pagination.php on line 101 Warning: Illegal string offset 'active' in /customers/b/7/b/maren-brems.dk/httpd.www/templates/joomlage0056-designcanvas/html/pagination.php on line 95 Warning: Illegal string offset 'active' in /customers/b/7/b/maren-brems.dk/httpd.www/templates/joomlage0056-designcanvas/html/pagination.php on line 101 Warning: Illegal string offset 'active' in /customers/b/7/b/maren-brems.dk/httpd.www/templates/joomlage0056-designcanvas/html/pagination.php on line 95 Warning: Illegal string offset 'active' in /customers/b/7/b/maren-brems.dk/httpd.www/templates/joomlage0056-designcanvas/html/pagination.php on line 101 Warning: Illegal string offset 'active' in /customers/b/7/b/maren-brems.dk/httpd.www/templates/joomlage0056-designcanvas/html/pagination.php on line 95 Warning: Illegal string offset 'active' in /customers/b/7/b/maren-brems.dk/httpd.www/templates/joomlage0056-designcanvas/html/pagination.php on line 101 Warning: Illegal string offset 'active' in /customers/b/7/b/maren-brems.dk/httpd.www/templates/joomlage0056-designcanvas/html/pagination.php on line 95 Warning: Illegal string offset 'active' in /customers/b/7/b/maren-brems.dk/httpd.www/templates/joomlage0056-designcanvas/html/pagination.php on line 101 Warning: Illegal string offset 'active' in /customers/b/7/b/maren-brems.dk/httpd.www/templates/joomlage0056-designcanvas/html/pagination.php on line 95 Warning: Illegal string offset 'active' in /customers/b/7/b/maren-brems.dk/httpd.www/templates/joomlage0056-designcanvas/html/pagination.php on line 101 Warning: Illegal string offset 'active' in /customers/b/7/b/maren-brems.dk/httpd.www/templates/joomlage0056-designcanvas/html/pagination.php on line 95 Warning: Illegal string offset 'active' in /customers/b/7/b/maren-brems.dk/httpd.www/templates/joomlage0056-designcanvas/html/pagination.php on line 101 Warning: Illegal string offset 'active' in /customers/b/7/b/maren-brems.dk/httpd.www/templates/joomlage0056-designcanvas/html/pagination.php on line 95 Warning: Illegal string offset 'active' in /customers/b/7/b/maren-brems.dk/httpd.www/templates/joomlage0056-designcanvas/html/pagination.php on line 101 Warning: Illegal string offset 'active' in /customers/b/7/b/maren-brems.dk/httpd.www/templates/joomlage0056-designcanvas/html/pagination.php on line 95 Warning: Illegal string offset 'active' in /customers/b/7/b/maren-brems.dk/httpd.www/templates/joomlage0056-designcanvas/html/pagination.php on line 101